This was said by Alan Burak, VP of Monografie
"SAGSE is preparing something that will change the way of understanding the future"
In spite of modifying the initial growth plans, Burak made a positive balance of the year. "We had the opportunity to offer alternatives and content in a complex situation for the industry; now we aim to launch a new product on November.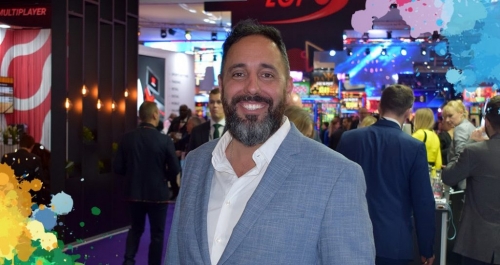 "There is only one direction, forward, we have to evolve", sums up Burak. "Until today, virtual events offer a web video format about repetitive themes or a digital experience in which all they receive are spam messages. Today we do not see effectiveness in these models, and we decided to focus on a key factor on all new events and formats, the quality of the experience, which seems to be a challenge to overcome", assured.
"The value of all the models that we mentioned is based on the fact that they should be perceived by the sponsors, mainly, as a way to translate initiatives into real prospects" he emphasized. "So far in 2020 -details Burak-, SAGSE has evolved by leaps and bounds. In January, we launched the new brand image, we projected the new formats with unique experiences, and we moved our event from a convention center to the Hilton Hotel in Buenos Aires, a 5-star establishment of the highest level. Unfortunately, these transformation plans were overshadowed by the arrival of the pandemic, and the consequent stop of all activities in Argentina and in the world".
"In this context, we were able to react in a comprehensive and efficient way, and we evolved very quickly towards the SAGSE Talks model, which allowed us to maintain contact with the industry and promote this exchange of ideas that was so necessary at the beginning, reaching 53,345 global views , fifteen editions and more than 821,000 minutes of streaming. In a few months, we gathered 96 high-level speakers, we covered practically 100% of Latin America and carried out editions in Europe and Africa".
Digital Presence
"In this situation, SAGSE has reinvented itself, reaching the development of its own multiplatform for live streaming on Facebook, YouTube, Instagram, LinkedIn and Periscope; and today it has an audience on social networks of 441 followers on Twitter, 8,281 contacts on LinkdIn, 4,598 friends on Facebook and a database with more than 35,000 contacts from the industry. Our outreach was definitely enhanced by the pandemic and we were able to capitalize on this experience, paving the way for a post-COVID scenario that is very promising for us".
"In parallel, and being able to read the reality of the market and the difficulties that will arise in the coming months, we created the first headhunting company, for the industry, in Latin America with excellent results," he said.
SAGSE Future
When asked about where SAGSE's growth will be oriented, Burak responds: "We have generated the challenge of evolving for ourselves. Where are we going? I can say that for the remainder of the year, we have a much more ambitious project that we will be able to announce in a very short time ".
"Since the pandemic began, we have been searching for a tool that will take SAGSE to the next level. We observe, analyze and plan for months, until we find the right key. Unfortunately I cannot advance much, but I can say that SAGSE has a winning card to crown this complex 2020 in which, despite the difficulties, we have been able to grow and we are going to enter 2021 successfully".
Although the executive did not want to broaden the topic, he replied that they are not working to evolve towards something digital or virtual; but towards something new, that really has a high value perceived by the industry, what he called "a real community service that has a return on investment for companies, in these turbulent times. It is a proposal designed so that this evolution serves as a platform, when we return to physical events ".
When asked about dates, he assured: "We will be in a position to make the official launch in November, and we are sure that it will be a radical change for the entire international gaming industry, both physical and online. As we did at the beginning of the year, when we were pioneers with multichannel production events, this promises to be the beginning of a new paradigm ", concluded Burak.