SAGSE LATAM 2024
The world's focus shifts to Latin America: SAGSE Latam takes center stage
MARCH 20 & 21, 2024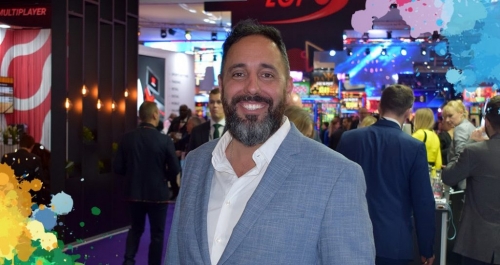 The spotlight and attention of the gaming industry has turned to Latin America, and the epicenter of this exciting shift is SAGSE Latam, which will take place March 20-21, 2024, at the Hilton Buenos Aires Hotel and Convention Center, Argentina. "As the leading gaming expo in the region, SAGSE Latam is poised to become the ultimate destination for industry professionals, enthusiasts, and regulators from around the globe. We were latam, we are Latam and we will be Latam", said Alan Burak Vice President of SAGSE.
"With an unrivaled commitment to showcasing the best of Latin America's gaming landscape, SAGSE Latam, on its 32 anniversary, has emerged as the central hub where gaming visionaries unite. The expo's upcoming edition promises an electrifying showcase of innovation, networking opportunities, and a celebration of the diverse gaming community", concluded Alan Burak.
"At SAGSE Latam, we believe in empowering Latin America's gaming potential. Our event transcends borders, offering an extraordinary platform where industry stakeholders from across the world converge to explore new horizons and form meaningful connections.This past edition had 75% of international audience from Latam and 50% out of those were Brazileans. Our 2024 show will be In Buenos Aires, Argentina, on March 20 & 21st at Hilton, Puerto Madero"
The allure of Latin America's gaming industry lies not only in its rapid growth but also in the richness of its culture and passionate gaming community. SAGSE Latam is set to harness this energy, serving as a catalyst for collaboration, innovation, and knowledge exchange.
On March 20&21, SAGSE Latam will welcome over 3000 international attendees and more than 300 sponsors-exhibitors from more than 50 countries. SAGSE has the right size for a show, perfect environment and networking opportunities. It's an opportunity for casino owners, regulators, and gaming professionals to gain valuable insights, discover cutting-edge technology, and be a part of the region's gaming revolution.
The global interest in Latin America's gaming potential is undeniable, and SAGSE Latam stands at the forefront of this transformative journey. As the world's eyes turn towards Latin America, SAGSE Latam is proud to be the epicenter that propels the region's gaming industry to new heights.
To be part of the excitement, register for SAGSE Latam now at www.sagselatam.com
For inquiries, please contact:

Alan Burak
alan@sagselatam.com
+5491162455985
About SAGSE Latam
With 32 editions in LATAM, SAGSE Latam is the premier gaming expo in Latin America, uniting industry professionals, casino owners, regulators, and gaming enthusiasts from across the globe. With a strong focus on innovation, networking, and community, SAGSE Latam has become the beating heart of the gaming industry in the region.