SAGSE LATAM 2023
SAGSE Latam 2024 has a new confirmed date
March 20 & 21, 2024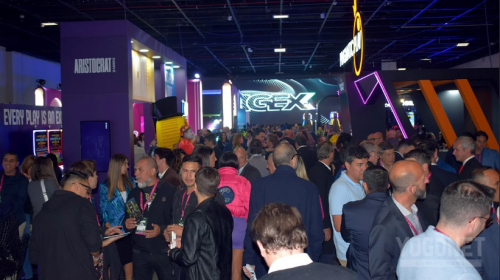 After a successful exhibition this year, SAGSE Latam continues to establish itself as the key meeting point for gaming industry professionals in Latin America. With a focus on innovation, the latest trends, and business opportunities, this fair has earned a prominent place on the calendars of all those involved in the gaming industry. The next edition of SAGSE Latam is scheduled for March 20th and 21st, 2024, providing a new opportunity to explore the latest developments and establish valuable connections in the sector.
SAGSE Latam exceeded all expectations, attracting a diverse and enthusiastic audience of over 2,500 professionals and renowned companies. The expo showcased a variety of products and services, from cutting-edge technology to exciting gaming solutions, and provided a unique platform for knowledge exchange, collaboration, and networking.
Attendees were able to enjoy a wide range of conferences and expert panels, where industry leaders shared their insights and perspectives on current challenges and opportunities. In addition, the expo featured state-of-the-art product exhibitions, live demonstrations, and valuable business opportunities.
With the resounding success of this year's event, expectations for SAGSE Latam 2024 are even higher. Organizers are working hard to present an even more impressive expo, with an enriching program and a wide range of products and services.
If you are a gaming industry professional or a company looking to expand in Latin America, you cannot afford to miss SAGSE Latam 2024. Mark your calendars and save the dates: March 20th and 21st. The Hilton Buenos Aires Hotel and Convention Center will be the epicenter of innovation and business in the gaming industry.
Save the date!