SAGSE ACQUISITION 2023
SAGSE Acquisition: The Must-Attend Affiliate Event in the Latin American Market
April 20 at Hilton Buenos Aires Hotel and Convention Center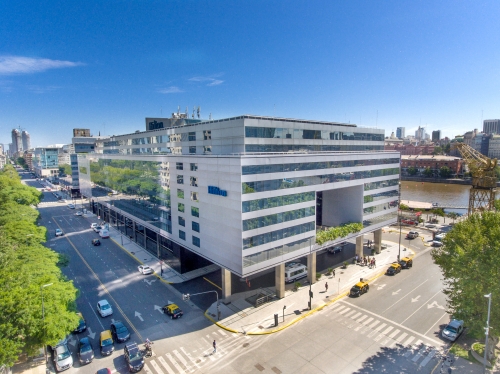 The SAGSE Latam expo, to be held on April 19 & 20 at the Hilton Buenos Aires Hotel and Convention Center, will dedicate an entire day to Acquisition.
On April 20, 2023, the Hilton Buenos Aires Hotel and Convention Center will host the SAGSE Acquisition event, a networking and training platform designed to enhance relationships between publishers (affiliates, influencers, and content creators) and advertisers (operators) in the Latin American market. SAGSE Acquisition is exclusive and closed to affiliates and sponsors.
Celebrating its 31st anniversary, this event is the most important networking space in the gaming industry focused on the Latin American market. The B2B event brings together professionals, companies, and experts from various sectors of the gaming industry, offering a unique opportunity to explore the latest trends, technologies, and opportunities in the region.
This year's agenda will include a series of exclusive conferences for affiliates and sponsors, discussing topics such as building a successful affiliate program, current customer acquisition trends in the Latin American market, optimizing SEO to increase organic traffic, maximizing conversions through retargeting, developing an effective content marketing strategy, using influencer marketing to increase customer acquisition, using email for customer acquisition and retention, measuring the success of affiliate programs, and using social media for customer acquisition.
As an affiliate in the Latin American market, SAGSE is the perfect platform to connect with over 200 exhibitors, including casino operators, software developers, payment providers, and affiliates. You will have the opportunity to meet face-to-face with affiliate managers from more than 50 international gaming companies, who offer exclusive CPA and revenue-share deals during this event.
Don't miss this opportunity to explore the thriving Latin American gaming market and establish valuable connections in the industry. SAGSE offers a unique opportunity to accelerate your affiliate business, learn from industry experts, and establish solid partnerships that can help you succeed in the Latin American market. Register now and take advantage of this unique opportunity.