SAGSE LATAM 2023
Following a successful ICE, we'll see you at SAGSE!
April 19 & 20 at Hilton Buenos Aires Hotel and Convention Center.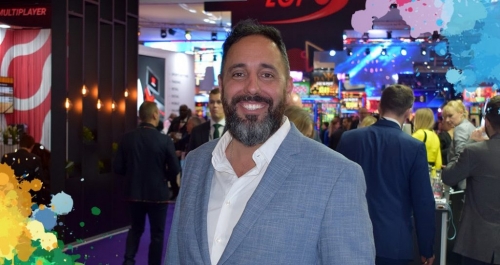 Alan Burak: Hello! It was a great event, with a large number of participants from across the gaming industry. We're very pleased with the results and believe that the Latin American presence at the fair has increased significantly in recent years.
Can you speak more about the importance of Latin America in the gaming industry and how SAGSE is leading the way in the region?
Alan Burak: Definitely, Latin America is increasingly present on the global gaming map. There are many countries that are regulating the gaming market and others that are considering doing so. SAGSE has been in the region for over 30 years and we've seen significant growth in the gaming industry in the region in recent years. We're very excited to host our next conference in Buenos Aires, where we'll bring together the entire industry to discuss the latest trends and opportunities in Latin America.
So, can you tell us more about SAGSE and what we can expect from this year's conference on its 31st anniversary?
Alan Burak: Absolutely. SAGSE is the leading conference in Latin America for the gaming industry. This year, on our 31st anniversary, we're hosting the conference at the Hilton Buenos Aires on April 19 and 20. We expect to have over 100 exhibitors and a large number of participants from throughout the region and the world. The conference will focus on the latest trends and opportunities in Latin America, including regulation of the gaming market, technology and innovation, and the future of gaming in the region.
Sounds very exciting. What opportunities do you think attendees can find at SAGSE this year?
Alan Burak: I think attendees can expect to find a wealth of business and networking opportunities at SAGSE this year. It's a unique opportunity to connect with industry leaders and learn about the latest trends in Latin America. Additionally, there will also be a large number of exhibitors showcasing the latest technologies and products in the industry.
The event is supported by BetConstruct as the Welcome Sponsor; as Platinum Sponsors, Interblock, Alternar, Novomatic, Creedroomz, Aristocrat, and Pragmatic Play.
As Golden Sponsors, IGT, Yandex, and Pay4Fun join the event, and as Silver Sponsors, Vibra Gaming, Xlima, Transact, and SportingTech are featured.
The exhibition is supported by Yogonet as the Official Media Partner, and supporters include Catena Media, SMI 2000, and Araska.