SAGSE LATAM 2022
Intelity will be present at SAGSE Latam
SAGSE Latam 2022, on March 30th and 31st, 2022 at Hilton Buenos Aires Hotel and Convention Center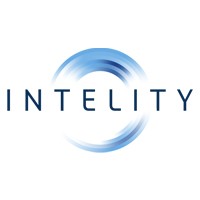 Intelity will participate in the successful expo SAGSE Latam that will take place on March 30th and 31st at Hilton Buenos Aires Hotel and Convention Center.
INTELITY is the world leader in technology for Hotel and Casino operators.
At Intelity we install Tablets in hotel rooms and develop applications for smartphones digitizing the total experience of each traveler.
We communicate 1:1 with the needs of each guest.
We offer a contactless check-in experience, checking in from anywhere and spending less time in lines.
INTELITY has been named "Official In-Room & Mobile Technology Provider" by Forbes' distinguished Travel Guide for five consecutive years.
For more information, visit www.intelity.com
"I want to thank Intelity for the trust in SAGSE Latam will be from 3 pm to 7 pm at the Hilton Buenos Aires Hotel and Convention Center so that people can do a lot of networking", said Alan Burak, Vice President of Monografie.