SAGSE LATAM 2022
Skillrock will be present at SAGSE Latam
SAGSE Latam 2022, on March 30th and 31st, 2022 at Hilton Buenos Aires Hotel and Convention Center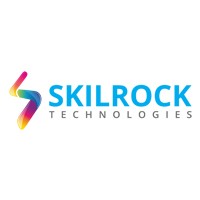 Skilrock Technologies will participate in the much-anticipated expo SAGSE Latam that will be held on March 30th and 31st at the Hilton Buenos Aires Hotel and Convention Center.
Skilrock is a cutting edge technology platform & service provider to Global Lottery & Gaming Industry with footprints in every Continent. It's part of the 2.4 Billion US$ Sugal & Damani Group & Gold contributor to WLA & CIBELAE. Utilizing the extensive domain experience across continents, the 4th Generation Platform of Skilrock, 'Infiniti', is a true Omni-Channel, Omni-Gaming Platform, capable of serving any lottery or gaming operator anywhere in the world.
"We are happy to be back again at SAGSE as we continue to strengthen our focus in the LATAM region. We have very exciting & innovative products suited for LATAM & emerging markets that we would like to showcase at the event", said Sujt Lahiry, Executive Director at Skilrock.
"I want to thank Skilrock for trusting in SAGSE Latam. We hope to meet again on March 30 and 31 at the Hilton Buenos Aires Hotel and Convention Center to do a lot of networking", said Alan Burak, vice president of Monografie.