SAGSE LATAM 2022
The SAGSE LATAM conference is complete
SAGSE Latam 2022, on March 30th and 31st, 2022 at Hilton Buenos Aires Hotel and Convention Center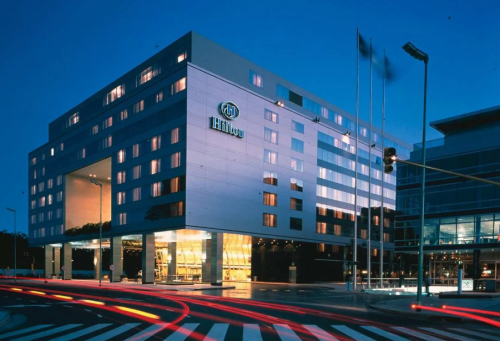 SAGSE LATAM will be held on March 30th and 31st at Hilton Buenos Aires Hotel and Convention Center. The successful expo will feature a series of mixed conferences that will be held in the hotel´s Atlantico Room from 10 am to 3 pm.
On the first day, March 30th, a new edition of Zitro Univesity will be held, whose topics to be discussed will be:
The acceleration of technological change caused by the pandemic. The growth of e-commerce, and, with it, of teleconsumer. Disadvantages and opportunities that technological change has led to.
How has the pandemic changed the consumer?
On March 31st, SAGSE TALKS will take place where the main topics that will be communicated will be:
Know how to play (the perspective of responsible gambling, safe and legal gambling, responsible marketing)
ALEA and the sustainability of online gambling in Argentina
Keys to the success and topicality of the online gambling market in Latin America, such as Argentina, Brazil, Chile, Colombia, Peru, the Caribbean and Mexico.
Image and Public Opinion: (Greener Hotels and the best-applied innovation projects that integrate sustainability principles into the value chain)
Integration (SEA, Señas en acción, the importance of integrating the whole of society)
New Gaming Mechanics (the evolution of games in casinos)
Payment method, Brazil. Success stories and best practices.
Marketing and Affiliation in Argentina, Brazil, Chile, Colombia, Peru and Mexico.
New Markets: Chile. Regulated online betting and a market with wide potential.
QATAR 2022 focus on sports betting
SAGSE TALKS is already in full. If you want to participate, contact us at hola@sagselatam.com
"The importance of training within the framework of an event is fundamental. This year we have worked very hard to enhance the character of a networking event for SAGSE LATAM, but we do not want to ignore the importance of professional training and training in this type of show. That is why we want to offer visitors a wide range of options and attractions, taking advantage of advantages offered by the new headquarters of the expo, and Zitro Univesity and SAGSE TALKS's proposal is undoubtedly in line with our vision of a professional event of high interest to the sector", said Alan Burak, Vicepresident of Monografie.