SAGSE Talent, powered by WeSearch
Positive Balance after the first month of its launch
Focusing on LATAM, SAGSE Talent, the headhunting division of SAGSE Latam, has shown excellent results. With 100% confidentiality, trust and knowledge of the industry, this venture is already a talent search leader in all the Americas.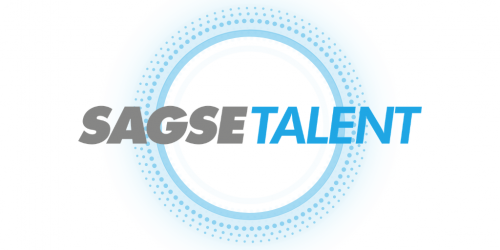 An important opportunity in Latin America
LATAM holds a huge pool of the highest international level talents. The human capital of Latin America is highly valued throughout the world. This region has highly distinguished professionals with impeccable careers and SAGSE Talent helps companies to reach them.
According to the partners behind this project – Alan Burak (from SAGSE Latam) and, Ruben Heinemann and Jorge Bacher (from WeSearch) – on the past month SAGSE Talent has already achieved the main objective of having a database with candidates of the highest level. "We have talents for both the online and land-based sectors. Some of the candidates have developed tasks as Country Managers, COO's, Commercial Managers, Marketing and Communication specialists, and as Human Resources, IT, and even, Legal and Compliance experts", said Heinemann.
"At the same time, we have had very fruitful conversations with international operators from all over Latin America, the United States and Europe to analyze and collaborate with their searches. We have spoken with prestigious law firms and companies both land-based and online to start working side by side as soon as possible", stated Bacher.
"After a market analysis, it is true that about half of global employment in entertainment and gambling companies is at risk due to the COVID crisis and its devastating consequences. The gaming industry faces multiple challenges and radical changes that lead into new paradigms. Only companies that adapt and evolve will be able to survive these challenges.
At SAGSE Talent our methodology consists of making a detailed analysis of the company, its structure, its culture, the current needs and also, medium and long-term plans of each client. Let us become your new strategic partner" added Burak.
The perfect match for success
When a company requires the human capital services of SAGSE Talent, Alan Burak's knowledge of the industry ecosystem will facilitate the identification of candidates from the same market, while the actions of WeSearch in multiple sectors will allow them to broad the search horizons, always according to the specific needs of each case. Based on the experience of Rubén Heinemann and Jorge Bacher in the art of executive search, a group of potential candidates will be evaluated. So that, in the end, a selection of the most suitable candidates according to the client needs is made.