SAGSE Latam 2022
Surhive will participate at SAGSE Latam
SAGSE Latam 2022, on March 30th and 31st, 2022 at Hilton Buenos Aires Hotel and Convention Center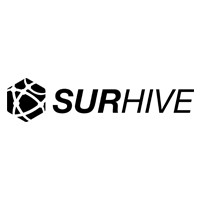 Surhive, provider of solutions for sports betting, will be present once again at SAGSE Latam, on March 30 and 31 at the Hilton Buenos Aires Hotel and Convention Center.
Surhive is an Argentine company that grew abroad providing services and a wide variety of solutions to the most important sports betting centers in Europe. They have developed a wide variety of applications adapted to the needs of the sector, such as:
- Sportsbook
- Sportsbook Live
- Casino RNG
- Casino Live
- Sports Betting Terminals
- Mobile games
- Administration and odds management system
- Affiliate and ATM system
On the occasion of the announcement of its participation in SAGSE, Alfredo Parody, Co-Founder and CFO of Grupo Surhive, highlighted "We have great expectations for this new edition of SAGSE, which is consolidated as a meeting space for the big players in the sector. From Surhive, we are deepening our value proposition and solutions at a global level and we are preparing especially for this participation that allows us to exhibit our products and generate valuable networking".
"I want to thank Surhive for the support provided to SAGSE Latam. We hope to meet again on March 30th and 31st at the Hilton Buenos Aires Hotel and Convention Center to do a lot of networking", said Alan Burak, vice president of Monografie.