SAGSE Latam 2022
SAGSE Latam adds the institutional support of CASCBA
SAGSE Latam 2022, on March 30th and 31st, 2022 at Hilton Buenos Aires Hotel and Convention Center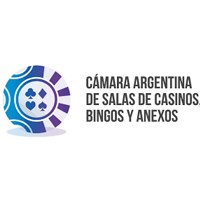 The Cámara Argentina de Salas de Casinos, Bingos y Anexos (CASCBA) is a Civil Association founded on November 25, 1998, which brings together the most important operators of Casinos, Bingos, Slots and online gaming in the Argentine Republic. Its purpose is to address the problems that affect the Sector in defence of its interests and create awareness within the activity that transcends into achievements and benefits aimed at the Community.
CASCBA's vocation has always been and will be to contribute to improving the society in which we live, making concrete contributions through long-term sustainable practices.
The values ​​of the Cámara Argentina de Salas de Casinos, Bingos y Anexos by which they are guided to carry out their activities are:
Transparency: generate trust in the activity to which they belong, as well as in all those with whom they work.
Responsibility: carry out their tasks with Integrity, Consideration and Solidarity.
CASCBA stands out for its responsible gaming programs, providing extensive information and training, and cooperates with public and private authorities in the study of issues that interest this Business Sector or that are of common interest.
"I want to thank the institutional support of CASCBA. We hope to meet again at SAGSE Latam on March 30 and 31 at the Hilton Buenos Aires Hotel and Convention Center", said Alan Burak, Vice President of Monografie.