SAGSE Latam 2022
SAGSE Latam adds the support of AstroPay
SAGSE Latam 2022, on March 30th and 31st, 2022 at Hilton Buenos Aires Hotel and Convention Center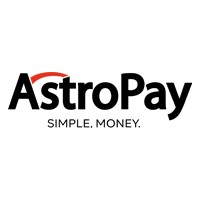 The online payment solutions company AstroPay supports the successful expo SAGSE Latam that will take place on March 30th and 31st at the Hilton Buenos Aires Hotel and Convention Center.
AstroPay is the payment solution of choice for over 5 million users across the world who want to purchase online on international sites. It helps merchants reach new markets in over 100 countries from a single integration and with a domestic approach for each region. It offers more than 200 payment methods: cards, instant bank transfers, and most major local alternative options. Dedicated teams work in ensuring it maintains a strong understanding of the needs of customers in each country as part of its continued focus to further improve customer experience.
"I want to thank the support of AstroPay, who trust in the importance that SAGSE has for the gaming industry in Latin America. We are waiting for you at SAGSE Latam 2022 from 3pm to 7pm at the Hilton Buenos Aires Hotel and Convention Center to do a lot of networking", he declared. Alan Burak, Vice President of Monografie.