Free of charge and open to the entire sector
SAGSE Talks lands in Colombia to analyze the current and future of the sector
The conference will be joined by regulators, operators and leading international companies in the gaming industry and igaming businesses.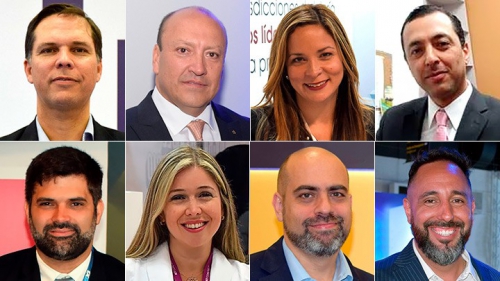 SAGSE Talks will offer its second edition, in this case dedicated entirely to the Colombian market. Among the main participants are Juan B. Pérez Hidalgo (Coljuegos), Everto Montero Cárdenas (Fecoljuegos), Lina Gallego (Luckia), Germán Segura Vázquez (Betplay), Karen Sierra-Hughes (GLI) and Juan José Mantese (Meridian Gaming).
With a panel of executives from operators in both segments (permanent betting and online gambling sites), regulators, laboratories and more, the second event organized by SAGSE, Global Wizards and Yogonet will once again offer open transmission through the main channels of online streaming: Youtube, Facebook Live, Instagram and Periscope. In addition, the event will have the global sponsorship of Play'N Go, the auspices of Latamwin and End2End, and the institutional support of Fecoljuegos from Colombia, the Latin American Association of Gaming (ALAJA) and ALEA from Argentina.
"The first edition of our SAGSE Talks had an incredible reception, more than 60,000 viewing minutes and the number of participants never dropped below 600 active people, with more than 5,000 connections worldwide. Imagining that capacity in a traditional congress is really exciting, it would be a large auditorium full of executives. That is why we are waiting to see how Colombia receives us, and we are thinking of a really luxurious panel to analyze the reality of the market, "said Alan Burak.
The meeting will take place on Monday, April 27, starting at 2:00 p.m. in Colombia (2 PM, GMT-5), and will base its development on analyzing the local market, the protocol for the reopening of gaming halls when the Government determines, the way in which the crisis affected face-to-face gambling and how it affected online gambling, today one of the main attractions of Colombia thanks to its national legislation.
The confirmed speakers are:
Juan B. Pérez Hidalgo (President of Coljuegos)
Evert Montero Cárdenas (President of the Colombian Federation of Entrepreneurs of Games of Luck and Chance, FECOLJUEGOS)
Lina Gallego (Country Manager at Luckia)
Germán Segura Vázquez (Betplay Manager)
Karen Sierra-Hughes (Director of Government Relations and Business Development for Latin America and the Caribbean of GLI, United States)
Juan José Mantese (Partner and Operations Manager for Latin America of Meridian Gaming)
Moderator of the event: Pablo Zuppi - Partner and Director of Yogonet Gaming News.
In addition, and as in its previous edition, Fernando Polti (Consultant at Global Wizards), Alan Burak (Vice President of Monografie) will be part of the call and Gonzalo Pérez (CEO of Total Bet) will offer a closing, anticipating the next edition of the cycle , programmed for the Peruvian market.
"We understand that it is time to think, to unite and to work for a speedy recovery in the sector, which is facing one of its deepest crises. Through this free initiative and with an open door policy, and with the technological support of Global Wizards and the coordination and cooperation of Yogonet in setting the agenda, SAGSE brings together industry experts in each market, to share their points of view and discuss what tools we can use and how we can analyze together, the recovery opportunities that lie ahead. We are waiting for you all, to continue advancing ", concluded Burak.
Watch the transmission of SAGSE Talks Colombia on our YOUTUBE channel